Our Vineland location is surrounded by beautiful farm land! In addition to providing our standard eye care routine and medical appointments, this is where our SurgiCenter is located where we perform all of our eye surgeries. The SurgiCenter of Vineland entrance is located right behind our main office location in Vineland. It features a beautiful indoor waterfall and refreshments that are made available to surgery patients and their families. This is where the best eye surgeons perform Dropless IV Free Cataract Surgery, LASIK, Near Vision Restoration, Glaucoma and Diabetes Treatment, Retinal and Vitreous surgery, and Cosmetic Surgeries such as Blepharoplasty and Botox. Our Administration Office is also located here. Please call our office to schedule your appointment or eye surgery with one of our highly qualified eye doctors or surgeons right here in Southern New Jersey.
251 S. Lincoln Ave.
Vineland, NJ 08361
Phone: (856) 691-8188
Fax: (856) 691-0421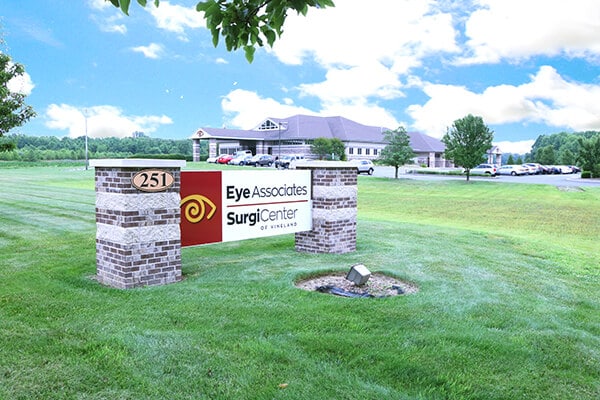 Book an Appointment in Vineland & Surgicenter
Please tell us,
if you are a New Patient or Current Patient,
then the

Reason for Your Visit


and last, Your Insurance Plan.
The following reviews are based on verified patient experiences collected by Ratings.MD. The ratings and comments are submitted by patients after their visit and reflect their own views and opinions.