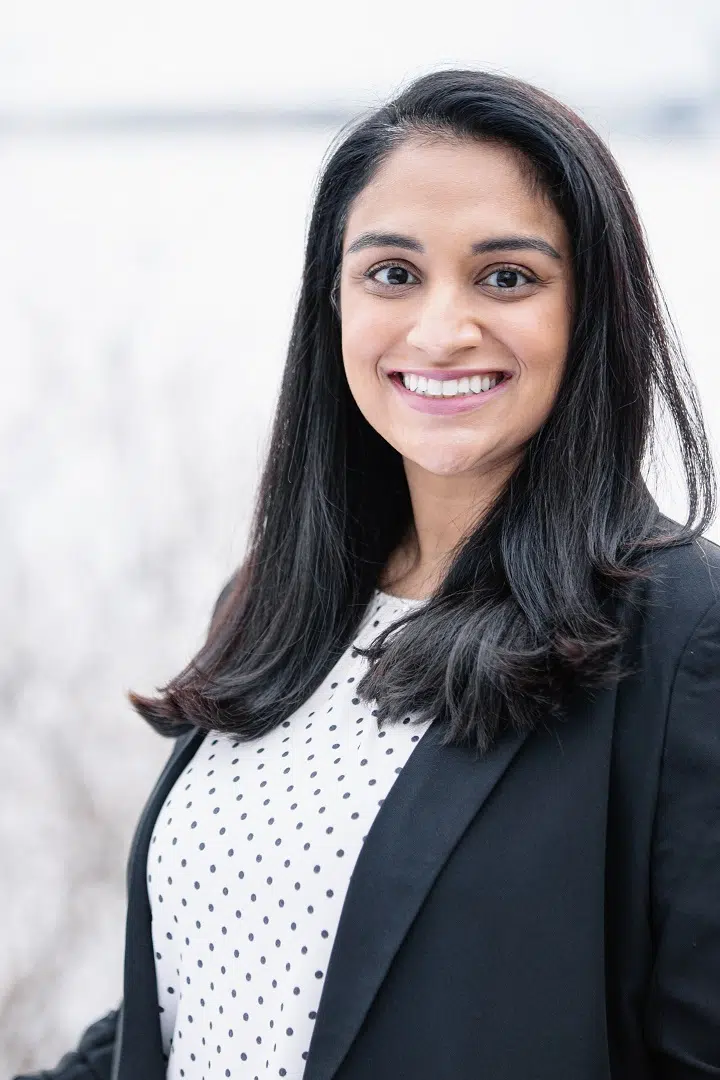 Ekta Patel, M.D.
Ophthalmologist
Corneal Specialist & Cataract Surgeon
Ekta Patel, M.D.
Ophthalmologist
Corneal Specialist & Cataract Surgeon
Ekta Patel, M.D. is an Ophthalmologist, Cataract Surgeon & Cornea Specialist at Eye Associates & SurgiCenter of Vineland which serves the medical, laser & surgery eye care needs of patients throughout southern NJ and greater Philadelphia, PA. Dr. Patel received her medical degree from the Virginia Commonwealth University Medical School and completed a residency in Ophthalmology at the Icahn School of Medicine at Mount Sinai where she was Chief Resident,   followed by a Fellowship in Cornea & External Disease at Johns Hopkins University-Wilmer Eye Institute.
Dr. Patel provides eye exams for eye health & vision including for cataracts, cataract surgery, glaucoma, corneal disease, diagnosis of retina problems including floaters, retinal detachment, macular degeneration & diabetic eye problems as well as eye exams for eyeglasses & contact lenses. Dr. Patel specializes in routine & complex cataract surgery including dropless IV free cataract surgery with advanced technology intraocular lens implants (IOL), such as toric lens implants to correct astigmatism & multifocal lenses, to help cataract surgery patients have a comfortable range of natural vision without the need for eyeglasses, bifocals or reading glasses. As a corneal specialist she provides corneal surgery including corneal transplants, cross linking for keratoconus, and Bladeless LASIK Laser Vision Correction.
Clinical Interests & Specialties
Dropless IV Free Cataract Surgery to help patients have a gentle experience and quick recovery after cataract surgery.
Advanced Technology Lens Implants to correct astigmatism and presbyopia to help patients reduce dependence on eyeglasses, bifocal or readers after cataract surgery.
Corneal Transplants for diseases and trauma including Fuchs Dystrophy & Keratoconus.
Bladeless All Laser LASIK Laser Eye Surgery to correct nearsightedness, farsightedness and astigmatism and help patients seeking freedom from the hassle of glasses and contact lenses.
Awards & Honors
Dr. Patel served as Chief Resident at Icahn School of Medicine at Mount Sinai and was elected to Alpha Omega Alpha Medical Honor Society as well as a Fribourg Scholar and recipient of the Commonwealth Award in Medicine.
Where Were You Born & Raised?
Born in Virginia, raised in Long Island, NY.
What is Your Favorite Part About Being an Ophthalmologist?
I love being able to significantly impact quality of life and the smiles on my patients' faces when their vision improves after treatment/surgery. I love hearing about all the things they'd love to do and are able to do as a result of improved vision.
What is Your Favorite Thing to Do Outside of Work?
I love going on long walks, hikes, and anything outdoors with my pup. 
Verified Patient Reviews
The following reviews are based on verified patient experiences collected by Ratings.MD. The ratings and comments are submitted by patients after their visit and reflect their own views and opinions.